| | |
| --- | --- |
| Aquired: | Spring 2002 |
| Status: | Money Pit |
| Running: | No |
| Primary Stats: | RWD 5-speed Manual Transmission Front Engine Intercooled 2.5L Inline 4 Cylinder with Water Cooled Turbocharger. |
I aquired this vehicle on ebay in Spring of 2002. It wasn't exactly what I was in the market for, but looks fantastic and drives very well. After bringing it home it shortly developed an oil leak, which defied fixing. After using a local mechanic with no success, it was brought to the Automaster, the supposed professionals in the area. The higly trained technicinas at Automaster gave an initial estimate of work at approximately $2000, which gradually escalated to $9000. This was not including the purchase of an ENTIERLY NEW ENGINE which I was responsible for delivering to them. Unfortunately I placed an order for said engine with some criminals out of Santee California by the name of Anderson Motorworks. At the point the labor estimate began closing in on 10 grand, I decided to cut my losses and have the vehicle towed to another garage, who fixed the problem for less than $1000. I tried to rescind the order of the engine from Anderson Motorworks, but they were not avaliable for comment for TWO YEARS. Recently, by threatening legal action against their accountant, I managed to retrieve the engine and sell it to another party.
Other less dramatic work on the car includes an in progress installation of new Rod Bearings (a common failure point on the 944), a total wreck of a custom stereo install, and it may shortly need a new transmission.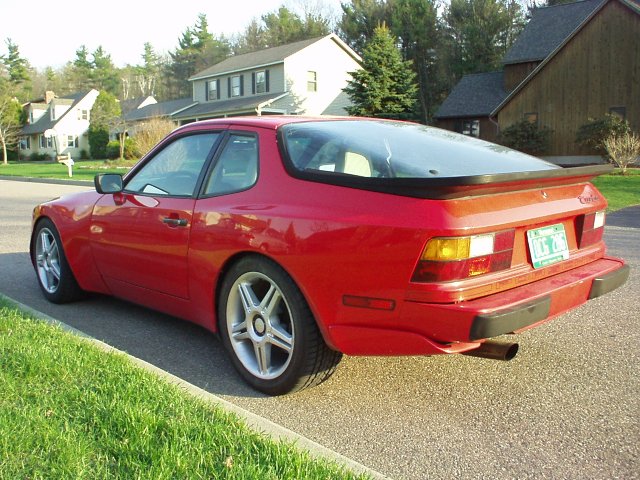 ---
Made with Bluefish HTML editor.
2005 Analogmath.com